You one-stop business solution!
When you are ready to grow your business,
 a powerful website provides a landing zone for every prospect. Fresh Element works with business owners, marketing managers and nonprofits on their web strategy, to ensure that their website meets their most important business goals. 
Whatever your goals…
You have landed in the right place!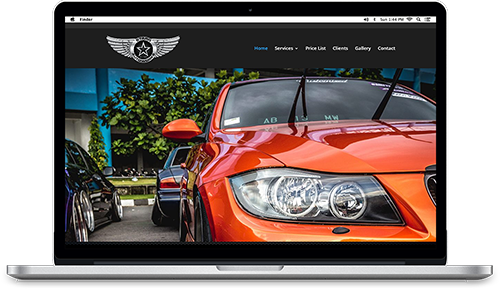 Related website and business services include —
Digital Marketing
To make sure that people that need you can find you, we take your presesence to the next level.  Our dedicated team of advertising gurus will boost your bottom line with our digital marketing expertise.  Google Ads, Facebook, Instagram and Microsoft Advertising.
Logo Design
It's important that your prospects recognize you again when they are ready to buy. Visual branding is your "public image" that helps prospects remember who you are to ensure that you won't be confused with your competitors. A professionally designed logo lends credibility and professionalism to your business, while building a visually memorable brand. We thoughtfully present the name of your business and suggest brand colors. This "logo-only" package includes placing your new logo in the header/banner of your new website, choosing your brand colors, and delivering several versions of your logo (.gif, .png and .jpeg) that can be used for your other marketing materials. 
Business Branding
Once you have your new website up, you often need to comp[lete your business image and unify the look of your marketing tools, including business cards, brochures, letterhead, envelopes, flyers, PowerPoint template and press folders. We have world-class graphic design talent, and will help you get a unified look to all of your brand collateral. 
Social Media Branding
Once you have articles and posts to share, you'll want to leverage this content everywhere. To make sure that people recognize you across all of your social channels, we make your social channels look like your website? We rework your logo so it looks great on the social channels you use the most, and add banner photos, as well.